Ventilator brushed DC Motor with gearbox
Covin-19 virus is a global crisis now. To help flighting the virus, we could process the order in priority for the overseas customers, who use our gear motors for essential business,including medical devices, especially the incumbent gear motors. This is in order to aid the treatment and save more lives. Hope the pandemic will be over soon. Stay safe and healthy!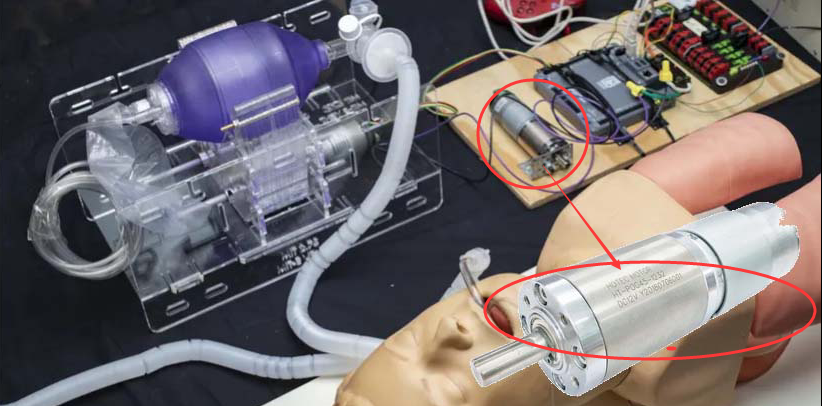 The gearmotors for ventilators are HT-POG45 planetary gearmotors. They are featured as below:

Voltage: 6-24V
Speed: 1-1500RPM
Torque:1-150kg.cm

For more info, pls pay a visit to the link:
http://www.hotecmotor.com/planetary-gear-motor/ht-pog45.html


The motor selection would be different, depending on your ventilators design.

Other gear motors may be recommended to you per your specification and size requirements.