You can SEE our good quality
More than DC gear motors, we offer DC Gear motor solution for your application!
Output specs are adjustable, the datasheet on our web is only for your reference. Gearbox motors' config and materials are different, depending on output specification and your applications,such as gear ratio, gear material, brush etc. This results in different cost even the same size as gearbox motors.
To enable you to understand this easily, we cut away some flat gearbox motor, and spur gear motors to show you its cross-section, pls refer to the following picture: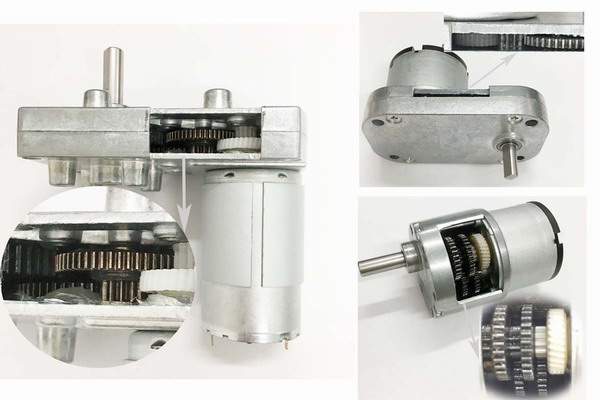 From the pictures :
1, You can see different types of gear motors that we design and produce .We focus on planetary gear motors, worm gear motors, and spur gear motors.
2, You can see gears made of various materials, like plastic, metal power, steel.
3, You can see the different shape of gears, spur gear, helical gear, worm gear, planetary gear.
4, You can see different gear module, gear qty according to gear ratio.
We will recommend you the suitable type of DC gear motors with reasonable gear ratio/ gear material that our engineers proposed, with all details involved in your application considered, like low noise, low current, low cost, long lifetime and so on.
This way, the motors would totally be suitable for your application at low cost.
You could have a clear idea about our quality by view the following link :
https://www.facebook.com/250028991831682/videos/712167175796883/
The steady current draw indicates our high precision raw materials and professional workmanship, that guarantees the motors run so much smoother. It proves our quality consistency.